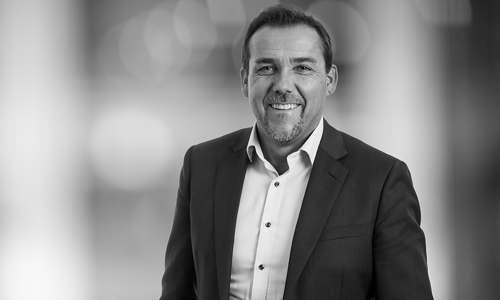 Gregor Rolski has long experience of international consultancy and will be taking responsibility for strengthening Tyréns' position in Eastern Europe. These businesses include Kelprojektas, Lithuania's largest consultancy firm in the field of infrastructure, and the Tari construction company in Estonia.

"Gregor has a very strong customer focus and he has shown that he can get both employees and enterprises to grow. Our plan is to continue expansion on the international market and I am convinced that Gregor will lead our operations in Eastern Europe with great success," Johan Dozzi, CEO and President for Tyréns, says.

Gregor Rolski's previous role was CEO for the Polish consultancy firm Sweco Engineering Ltd, where he has been responsible for the company's development of its operations in Poland since 2010. Since the start of the 2000s, Gregor has been active in the Sweco Group and has managed a number of different units in Sweden, including the role of Regional Manager for hydropower and dams at Sweco Infrastructure during the years 2008–2010.

"I am very proud that I will soon start work at Tyréns. I hope that, with my long experience as a manager in both Sweden and Poland, I can contribute to the Group's expansion. There is great potential for us to increase cross-border collaboration and this will give Tyréns the opportunity to win new market shares by offering genuinely good solutions that meet the customers' expectations for price and quality," Gregor Rolski says.

Gregor takes up his new position at Tyréns on June 1th.