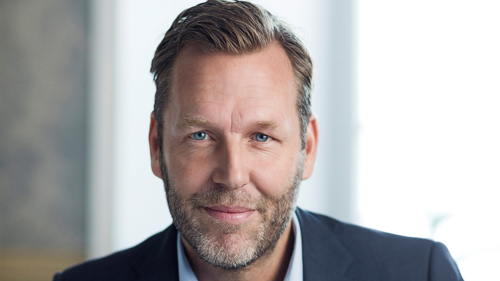 "Tyréns has a clear position, posts strong growth and is a driving force within urban development and infrastructure with a clear focus on digital solutions and qualitative data. I am really looking forward to the assignment and to use my experience of digitalization, sustainability and doing business at an international level to contribute to the company's continued development and success," says Johan Dennelind.
Johan Dennelind has been Company and Group CEO of Telia Company since 2013 and previously held leading positions as CEO of international telecom companies such as Vodafone and Telenor. He has recently left the Board of the global telecoms industry association, GSMA, and has been a member of the Board of the World Childhood Foundation for six years.
"Johan's experience of international businesses based on digital solutions will boost Tyréns' continued development. Digitalization changes urban planning and cross-industry cooperation is becoming increasingly common within urban development and infrastructure. We are looking forward to having Johan on the Board and we extend to him the warmest of welcomes," says Per Anders Örtendahl, Chairman of Sven Tyréns Foundation, owner of Tyréns AB.
Johan Dennelind was appointed Chairman of the Board at Tyréns' annual general meeting May 22. The meeting also extended its thanks to Håkan Larsson, who has stepped down after six years as Chairman, not seeking re-election.
Tyréns AB's Board now consists of:
Johan Dennelind, Chairman
Marita Hellberg
Mårten Lindström
Eva Nygren
Mikael Vatn
Lars Hultgren, Employee representative
Ulf Roslund, Employee representative
Emma Byström, Employee representative