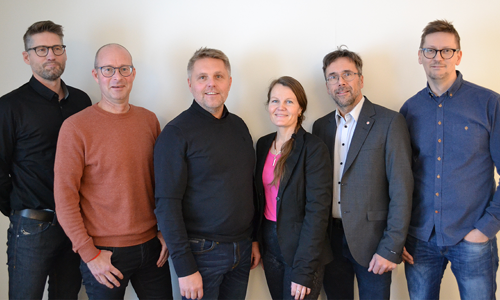 "The market for installation services is expanding rapidly. VVS-konsulterna is a successful company with excellent customer relations and extremely competent employees who will be an important part of our venture in northern Sweden. Together, we can offer many innovative and technically coordinated solutions to our customers," Daniel Wallström, Regional Manager at Tyréns, says.
VVS-konsulterna was founded in 1979, and it has cutting edge competence in planning energy efficient solutions for water and sewage, heating, cooling and air. The company has 12 employees, works nationally, but with focus on northern Sweden, and has a broad customer base in both the public and private sectors.
"We got to know Tyréns during earlier collaborations and we know that we have a lot in common, not in the least when it comes to the focus on quality and technical development. With Tyréns, we have the opportunity to increase the value for our customers in a way that isn't possible if we go it alone, but also fantastic development opportunities for our employees," Peder Häggström, one of the owners and CEO for VVS-konsulterna, says.
The companies will merge 1 April 2019.